Project Description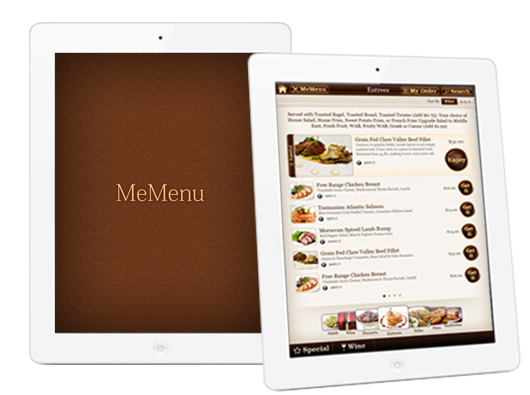 Dev IT Solutions is a IT consulting company involved is planning to come out with next big thing in the area of food and beverage industry. It will revolutionize the way we browse and order menus at restaurants and bars. It would help in converting paper menu to digital format in no time. iPad one of the best device around will help idea of custom menus for restaurants and bars use this app takes the whole idea to the next level.
At a Glance:
Bigger average cheque size with the 'Automatic Upsell and Cross-sell' of items
Release the stress on staff, realize more sales
Smart Wine Connoisseur / Sommelier wine matching guide
Dynamic pricing and menu changes in real-time
Interactive Menus that make you look great
Auto-Waiter and Auto-Waitress
Got new items you want to promote? Or featured items you want to highlight?